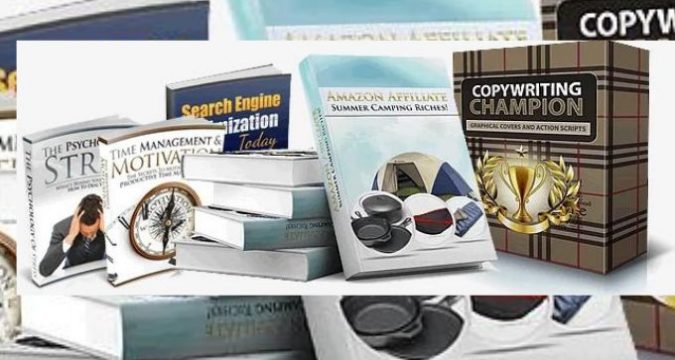 IDPLR Review
In this IDPLR Review, I'll show you too how to get all the expensive PLR and Resell licenses, tutorials, and other tools
IDPLR is a PLR website that sells memberships to their items for a lifetime. This IDPLR review will look at how the site sells private label rights and additional rights such as Master Resale Rights and Reseller Rights. This type of service has been around for a long time, but IDPLR offers high-quality content at a terrific price for individuals who want to use a lot of different PLR over a long period of time.
If you're seeking a simple approach to growing your email list, the IDPLR platform is the place to go. As a marketer, I know how tough it may be to locate something that meets your requirements and, more importantly, your budget. Thankfully, there are websites like IDPLR that supply you with a wealth of information.
What exactly is IDPLR?
IDPLR Review
IDPLR is a website that sells private label rights (PLR) content to marketers, content creators, and internet company owners. They've been in the PLR game for a long time, and their wealth of knowledge has resulted in a diverse collection of high-quality content. They also offer a lifetime membership for those that want access to the site's resources without paying per product. This is a great investment in private label rights products with multiple membership options and popular categories ranging from affiliate marketing to keto.
What are the products and features of IDPLR? IDPLR Review
PLR Products
Which You Can Resell And Keep 100% Of The Profits
IDPLR also sells ebooks, video courses, and other PLR content. Most content developers will find something useful in their library. Some of these products come with private label rights, while others come with Master Resale Rights or Reseller Rights, among other things. It can be used for a variety of things, including email content.
IDPLR appears to be aiming towards goods that may be used for practically any type of internet business. IDPLR can be used to boost your marketing efforts, whether you want to sell or give away digital products.
Pros
IDPLR is a one-time cost for a lifetime membership, which many customers prefer. They feature a large selection of high-quality PLR courses and publications, many of which you can alter and rebrand.
IDPLR's reseller and master resale rights can be used to make money, which is ideal for resellers who wish to sell products on their blogs or other websites.
The content is of great quality, and PLR content is available for practically every specialty or sector.
Cons
People who are merely searching for a little inspiration without investing a lot of money may be put off by the greater upfront fee. IDPLR also doesn't have a monthly membership or pay-as-you-go alternatives, which some individuals prefer.
If your field is highly competitive, with a large number of bloggers writing about comparable issues, IDPLR may not be worth purchasing because your competitors are likely already using it.
how to get all the expensive PLR and Resell licenses, tutorials, and other tools?
To get all the expensive PLR and Resell licenses, tutorials, and other tools you just have to register through the link below and you will get many temporary or limited privileges but fortunately, you can upgrade your account as you wish to get all your requirements.
Link to the official website for free registration Here.