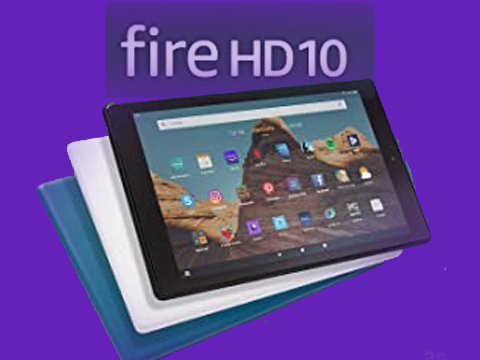 Amazon announces a new lineup of Fire HD 10 devices
Amazon announces a new lineup of Fire HD 10 devices three new Fire HD 10 tablet models, including the Kids Edition, which features a brighter screen and more RAM.
Adults now have two new options, Fire HD 10 for $ 150 and Fire HD 10 Plus for $ 180.
Both offer a 10 percent brighter screen, a 10.1-inch FHD screen, an octa-core 2GHz processor, 64GB of storage expandable to 1 TB via microSD card, and a 12-hour battery life.
Both also include a larger 3GB RAM via Fire HD 10 and 4GB via Fire HD 10 Plus, which features wireless charging.
In addition, both devices are available as part of productivity packages starting at $ 220 with a detachable Bluetooth keyboard and a 12-month subscription to Microsoft 365 Personal.
The Fire HD 10 Kids Edition comes with a protective case in several colors designed to withstand falls, and you can also get a one-year Amazon Kids + subscription, which provides unlimited access to over 20,000 books, movies, TV shows and apps aimed at kids.
In terms of specifications, the children's device includes a 10-inch screen, 3 GB of RAM and a 5-megapixel rear camera, and the cost of the new tablet is $ 200.
A new batch of Fire Kids Pro tablets is also launching for slightly older children between the ages of 6 and 12.
The new bundle includes Fire 7 Kids Pro at $ 100, Fire HD 8 Kids Pro at $ 140 and Fire HD 10 Kids Pro at $ 200.
The devices come with a one-year subscription to Amazon Kids +, but here it gives access to an expanded set of content for older kids.
Additional features are also designed to bridge the gap between current Amazon devices for young children and devices aimed at adults.
To this end, the tablets feature voice and video calls to approved parent contacts via other Fire Kids tablets, as well as a web browser that provides filtered access to the Internet, and access to a digital store where children can order apps such as Spotify, Disney + and Minecraft. And Zoom.
The new tablets will be available for initial order through the Amazon website, and will arrive in the hands of users on May 26.